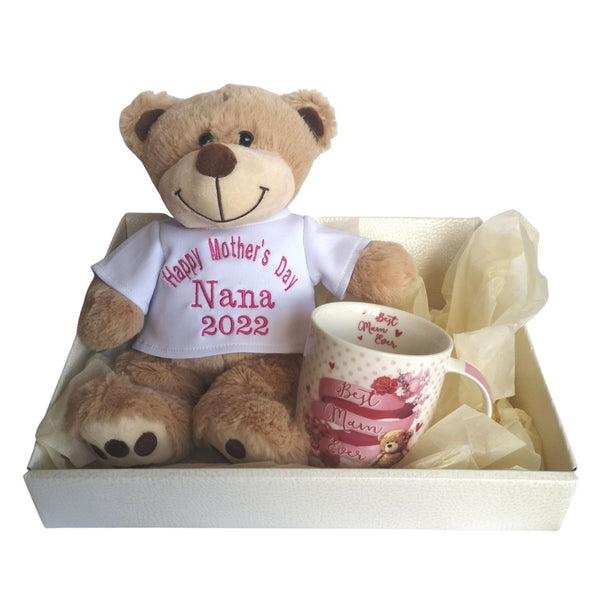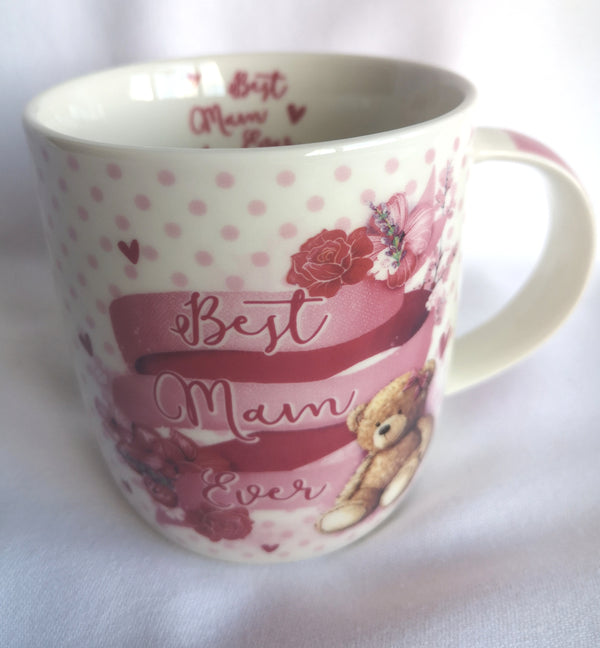 Personalised Happy Mothers Day / Birthday Gift Hamper
The perfect gift is a nice cuppa and the added bonus of a beautiful personalised keepsake. 
The cuppa for you gift set contains 
* 24cm CE Certified Occasion bear, personalised with a choice of 2 options: Happy birthday or Happy Mother's day.
A name and date of your choice. 
* A matching pink Teddy motif cup with the saying both inside and out "Best Mum ever".
Your gift comes a beautiful tray box, wrapped in a cellphane bag with a matching colour pull bow, making it a luxurious gift.