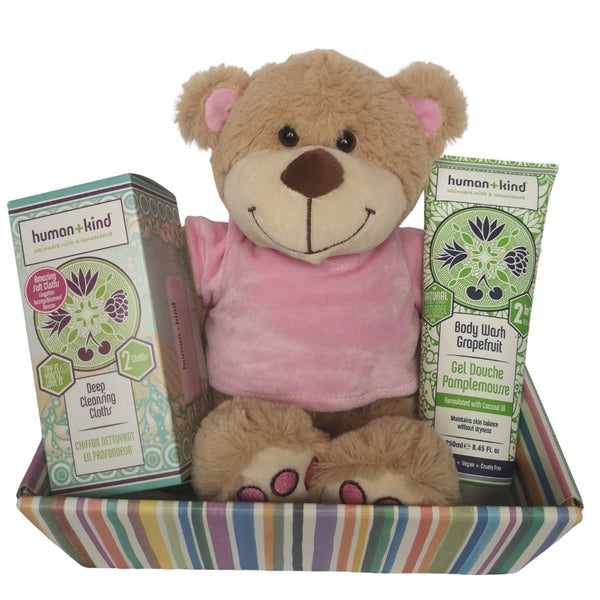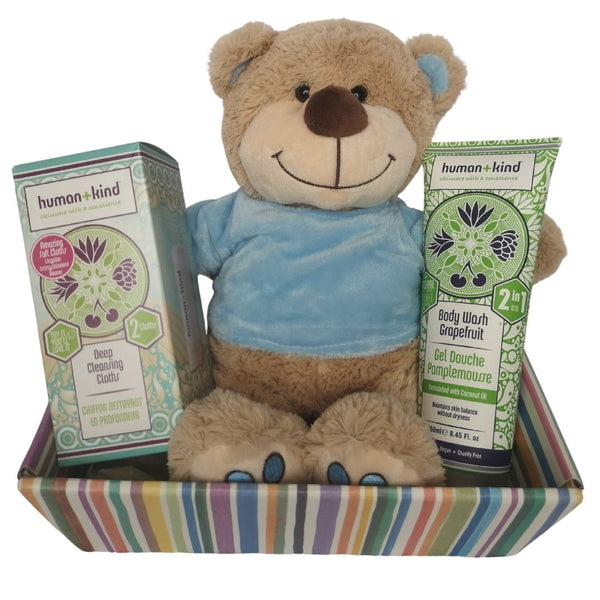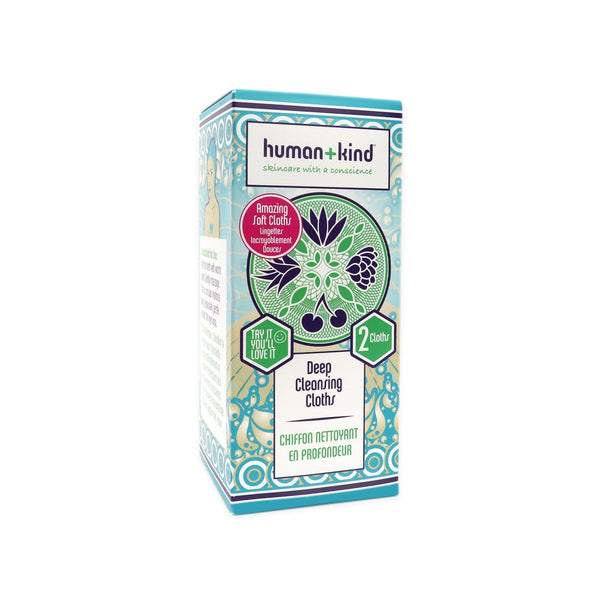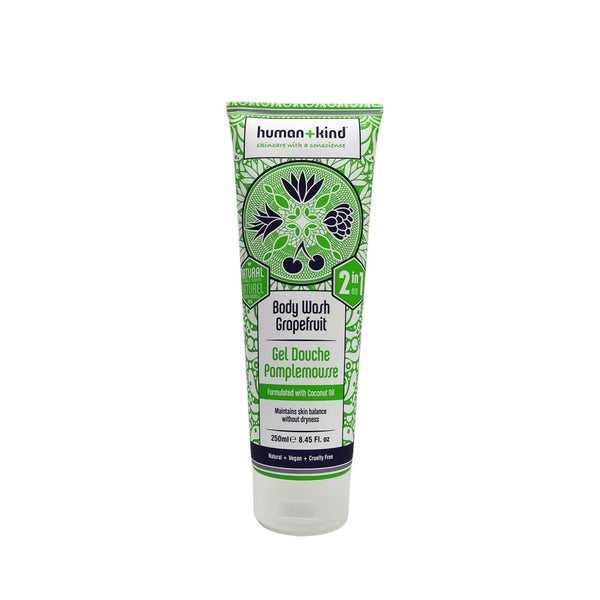 Personalised New Baby / Parent Body Care Hamper - Pink or Blue
Personalised New Baby / New Parent Body Care Hamper
Looking for a gift that acknowledges the new parents as well as the new arrival, well look no further.
This New Baby/New Parent hamper is just the answer, as well as supporting Irish. 
Hamper contains a personalised embroidery occasion bear in blue or pink, embroidered with the name of the baby and date of birth. It also contains some beautiful skin care items for the Irish based company Human and kind. 
Hampers come in a beautiful tray box, wrapped in a cellphane bag with a matching colour pull bow, making it a luxurious gift. 
 Further details on items included:
24cm standing CE Certified occasion Bear  A choice of blue and pink. Embroidered with a name and date of birth. 
Human and kind Grapefruit Body Wash.
Enjoy a shower treat with Human+Kind's Body wash. The fresh Grapefruit fragrance helps awaken and revitalise the senses. Formulated with extracts of comforting coconut oil this Body wash gently cleans and soothes the skin, leaving it feeling beautifully soft. Can also be used as a shampoo. Rinse after use.
Nourishes dry skin
Heavenly Smell
Leaving soft and clean skin
Suitable for sensitive skin
Human and Kind Cleansing Cloths. 
 soft, easy to use and will change the way you remove make-up!
Eliminate the need for cotton pads
Reusable cloth which leaves your skin make-up free and silky soft on one simple step!
Eliminates all smear-proof and waterproof make-up
Removes stubborn mascara.
Will last up to 1,000 washes!